Investing
Investing
Alternative Beta Partners offers investment solutions based on alternative strategies, both as pre-packaged asset allocation portfolios or as stand-alone alternative beta strategies.
In order to provide them with the best possible investment result, we help our clients to understand their portfolio allocations in alternatives better and improve their access to diversifying investment strategies. We determine and design in close co-operation with our clients tailor-made investment strategies complementing existing portfolios.
Alternative Beta Partners also provides quantitative research on alternative investment strategies, insurance linked strategies, and risk management.
Liquidity
Alternative Beta Strategies only invest in liquid, predominantly exchange traded securities. This allows Alternative Beta Partners to offer investment vehicles with daily liquidity and no lock-ups or gates.
Transparency
Alternative Beta Strategies enable us to provide our investors with full position-level and exposure-level transparency on a regular basis.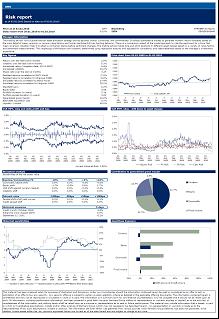 Independent Risk Management and Administration
The daily risk and status reports provide insight into the program's risk and exposure profile to the end-investor supervised by an independent risk management team.
All of Alternative Beta Partners' product offerings are independently valued by an in external administrator.
Onshore and Offshore
In the light of the need for more transparency, managed accounts and UCITS IV have become buzzwords throughout the alternative investment industry. Alternative Beta Strategies are extremely well suited for such investment vehicles.