Dr. Lars Jaeger
Founder, Co-CEO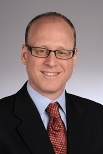 Lars Jaeger is the founding partner and responsible for the strategic development of Alternative Beta Partners AG.
Lars started at Partners Group in January 2002 as the initiator of the Alterative Beta efforts.
He is the author of several leading hedge fund publications and has established a broad network within the hedge fund industry over the years.
Prior to joining Partners Group, he co-founded and was a partner of saisGroup, a hedge funds asset management firm established by the former alternative investment strategies team at Credit Suisse Asset Management (CSAM), where he was responsible for risk management.
Previously, he worked in the real-time trading models group at Olsen & Associates AG in Zurich.
He holds a doctorate degree in theoretical physics from the Max-Planck Institute for Physics of Complex Systems, Dresden, and a master's degree in physics from the University of Bonn, the Chartered Financial Analyst (CFA) and Financial Risk Manager (FRM) designations.