Dr. Lars Jaeger
Chief Executive Officer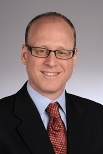 Lars Jaeger is the founding partner, chief executive officer, and co-head of the investment committee of Alternative Beta Partners AG. Prior to this, he served Partners Group AG as a partner since January 2002 where he built the hedge fund risk management infrastructure and initiated the alternative beta efforts.
Prior to joining Partners Group, he co-founded saisGroup, a hedge funds asset management firm established by the former alternative investment strategies team at Credit Suisse Asset Management (CSAM), where he was responsible for risk management. Lars started his finance career in 1997 at the quantitative research firm Olsen & Associates AG in Zurich after his post doctorate research in theoretical physics.
Lars is the author of numerous books on hedge funds including: Risk Management of Alternative Investment Strategies (published by Financial Times Prentice Hall in 2002), The New Generation of Risk Management for Hedge Funds and Private Equity (published by Euromoney in 2003), Through the Alpha Smokescreen: A guide to hedge fund return sources (published by Institutional Investors in 2005), and Alternative Beta Strategies and Hedge Fund Replication (published by Wiley in 2008)). Lars is a frequent speaker at industry conferences and an author of research articles in leading academic journals.
Lars studied physics and philosophy at the University of Bonn in Germany and Ecole Polytechnique, in Paris and holds a doctorate degree in theoretical physics from the Max-Planck Institute for Physics of Complex Systems in Dresden, where he further performed post doctoral studies, and a master's degree in physics from the University of Bonn. He holds the Chartered Financial Analyst (CFA) and Financial Risk Manager (FRM) designations.